nightcat82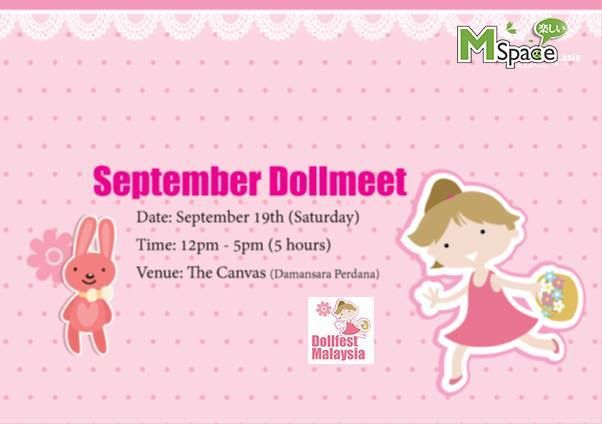 Are you ready to join us for a dollmeet + Party before Halloween??? 
come join us!!!

A early Halloween dollmeet/party.
Potluck at The Canvas space. Location can be found here:
http://www.thecanvas.my/
Location: The Canvas Damansara Perdana
Date: 19 September 2015
Time: 12noon to 5pm
Please confirm your attendance with us (PM or leave your comment here) and tell us what food will you be bringing over as well, there will also be a minimum charge as we will be chipping in for the event space. (around rm25 per person.)
List of names and wat food they be bringing will be listed here.